okay, so i know i've been posting like crazy today…….it's not going to slow down anytime soon!
(halloween, dylan's birthday, eric's birthday, thanksgiving………..)

so please, scroll down, there is LOTS to see!!!!!!
that said, we carved pumpkins last night!!!
i just love doing this, i don't know what it is, but we always have so much fun!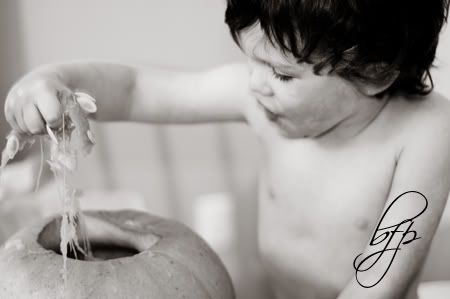 eli dug right in cleaning out the pumpkins……i just LOVE this picture!
this was dylan's exact reaction! he dissapeared for awhile after this! (he's got a thing with textures!)
eli working SO hard! he's a man with a mission!
look at that concentration!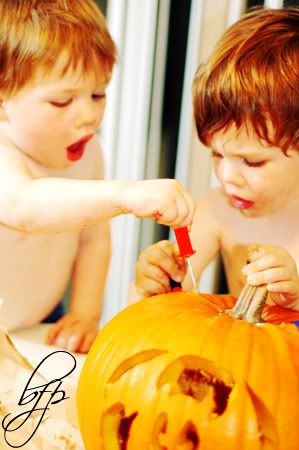 team work!
dylan showed back up when it was time to use the little tools……
such a boy!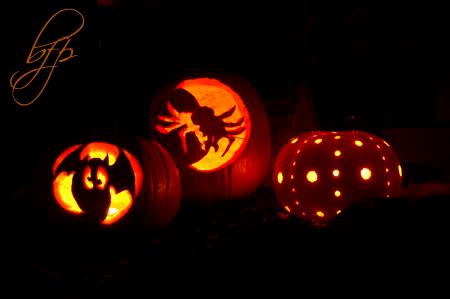 our hard work paid off!
eric and eli did the bat, eric and i teamed up on the spider, and i went all martha stewart on the holy one! (i acheived the look with a power drill! :))
so, another fun tradition has taken place, on to another one tomorrow…………