Archive for November, 2007
oh dylan…….he got his first blackeye this weekend. he ran into a glass table at the local coffee shop. seriously. these boys never quit. it's always something. honestly, i think he just wanted to look like his brother. he didn't seem too bothered by it. and it really didn't look too bad………until this morning. these pics are from saturday, the day it happened. but i guess "the third day is the worst" rings true in this situation. oh well, i guess it had to happen sometime.
if he just wasn't in such a hurry to keep up with brother…………
oh, and these pics, i just had to share. i know i say this a lot, but have you EVER seen anything more precious??!! i'm liking his new haircut, not too grown up looking. eli wouldn't take off his hat while i was taking these. so, i'll have to catch some of his new do in the next couple of days.
i'm not ashamed to admit it. i'm a copycat. i LOVED
this
garland, and i had to have one for myself, with my own little twist of course. isn't that what it's all about though? inspiring others?
if you visit
this
blog, you'll be inspired too. i promise!
now, i'm on a roll. my brain is past thanksgiving, and on to christmas. hopefully i'll stay on this roll, and keep the christmas crafts coming. i can't get to my decorations right now, (the reason for that is a whole different post!) so i'll just make new ones…….i'm kind of impatient like that.
so hopefully this is the first of many creations in the coming month!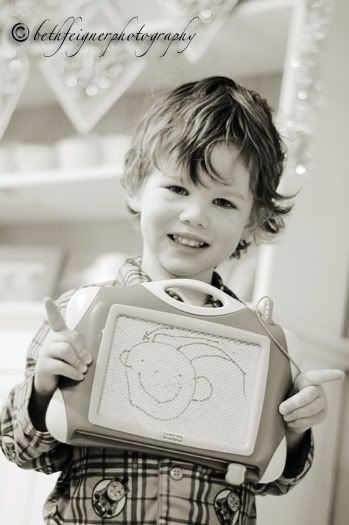 he came to me this morning so proud to show me his drawing of himself.
isn't it perfect??
unfortunately it was on his doodlepro :(
so, being me, i quickly grabbed the camera to document this little milestone.
it wan't two minutes later that dylan "the destroyer" scribbled all over it!
i'm SO glad i got a picture of it!
a couple of months ago, he wrote his name for the first time….on the chalkboard.
i might have to take away all of these temporary drawing tools, and tell him when he's ready to do something important, to do it on "real" paper.
anyway, just thought this was definetly share worthy.
don't you just love how he drew his hair?
he's getting a haircut in the next hour.
as much as i LOVE his crazy locks, i really think it's time.
i'm sure i will be posting on that soon.
:)
his "bampet" and his "baby pass"
eli was never attached to anything like this….
dylan would take this blanket with him everywhere with him if i let him.
the thought of it being drug through the grocery store, and then him sleeping with it….
kinda grosses me out.
so i do my best to keep it at home.
there are days, though, that i just don't have the fight in me.
besides…….look at how content he is just to hold the "taggy".
"baby pass" got it's name because i was trying to talk him out of it.
you know, "only baby's have passies, and your a big boy!"
somehow, he just got a new name for it, and held on to it tighter.
now he runs around the house yelling "baby pass……where are you?" when he can't find it.
it's funny how when eli started talking through the pacifier, it was just time to take it away…..
with dylan, he's a baby, and i'm okay with it.
i might not have another baby, and dylan can stay one as long as he wants to.
besides…..
i don't EVER want to forget him this way.
my baby……
dylan and i dropped eli off at school this morning. we ran a few errands, and came home. dylan decided he wanted chocolate milk, and a walk.
this little boy just cracks me up. when eli isn't around, he just comes out of his shell.
we had a lot of fun.
us.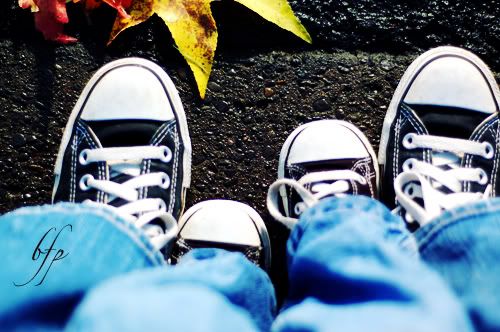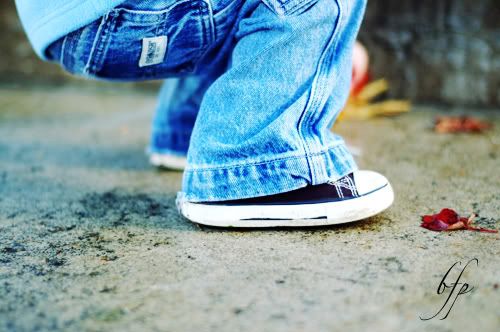 chocolate milk mouth!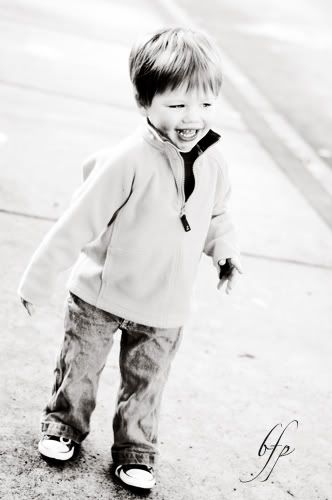 i can't get enough of this little guy!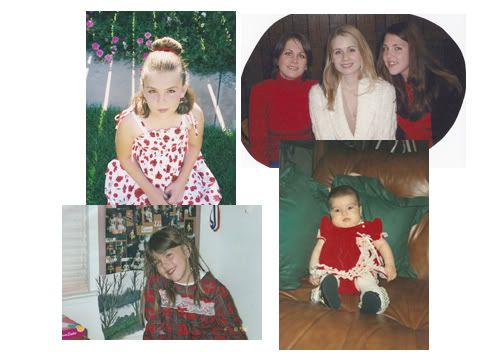 how did this happen????
you are all grown up.
such a beautiful woman on the inside, as well as on the outside!
i'm so blessed to have you as my little sis.
you are amazingly gifted and talented.
i don't think i've ever seen someone transform on stage the way you can!
such a beautiful voice, and a beautiful heart!
always remember that i love you.
i'm sorry that i can't celebrate with you, but enjoy your day………
my sweet little sis
one year ago today, my sister talked me into jumping into "the blog" world!
a lot has changed in one year………
i'm so happy that i've been able to connect (and in some cases re-connect) with some really amazing people, stay in touch with others, and share a little bit of our daily lives with my family that we can't see everyday.
so thanks to those who drop in, and check to see what's going on around here. the comments that have been left have been such an encouragement to me, and have really given me the confidence to try new things, and to move forward in pursuing my passion.