i just love that i get to take this little guy's pictures so much! he's the best little model:)
and such a sweet heart! and those cheeks, a can you get over those cheeks??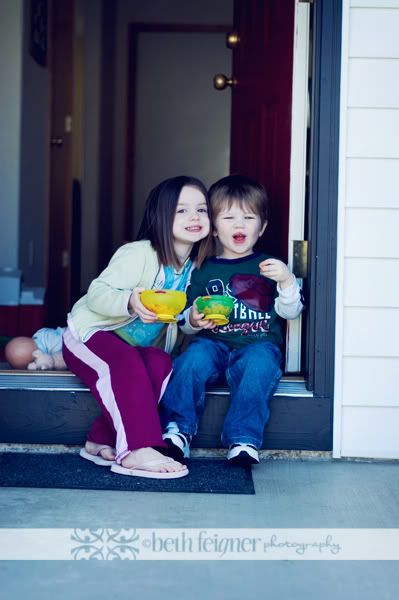 dylan and carly just hung out while shannon and i worked with weston.
aren't they funny?
and yes, carly is wearing flip flops! it got so warm yesterday that we had a picnic in the park and the kids all had popsicles outside in the afternoon! the weather has been such a gift!