to share…this little gift i made is the clue.
isn't it so fun? you can get the pattern
here
just know that there is a lot of hand sewing, and i am not the best hand sewer in the world:)
let's just say that it's a good thing i am not a perfectionist!
i don't think that the little guy that will get to play with this will mind if the rings are a little warped here and there, do you?
anyway, i also made this little bumble bee to go with it that i dreamed up in my head, and in the end wasn't so sure about. i forgot to take pictures of it before it flew off to arizona with the new parents to be, but you can see it by going here….you'll also be able to read the amazing story that is unfolding!
i'll let you read it in jamie's words, just bring a tissue….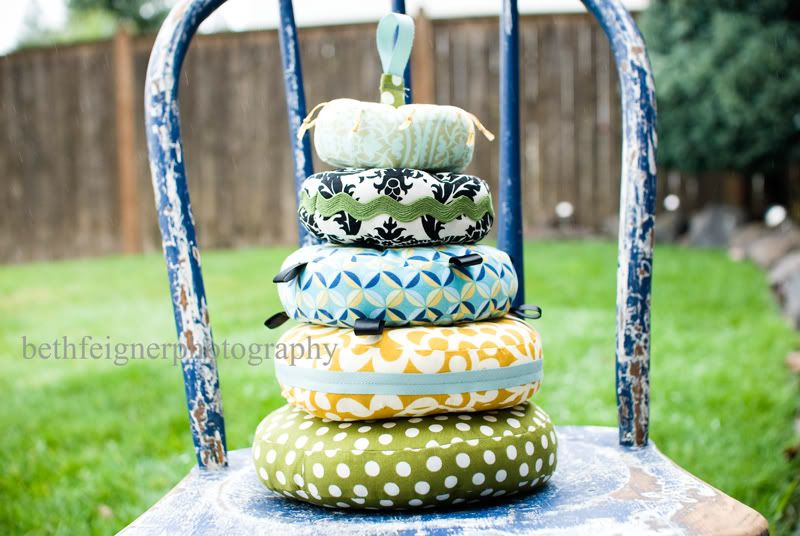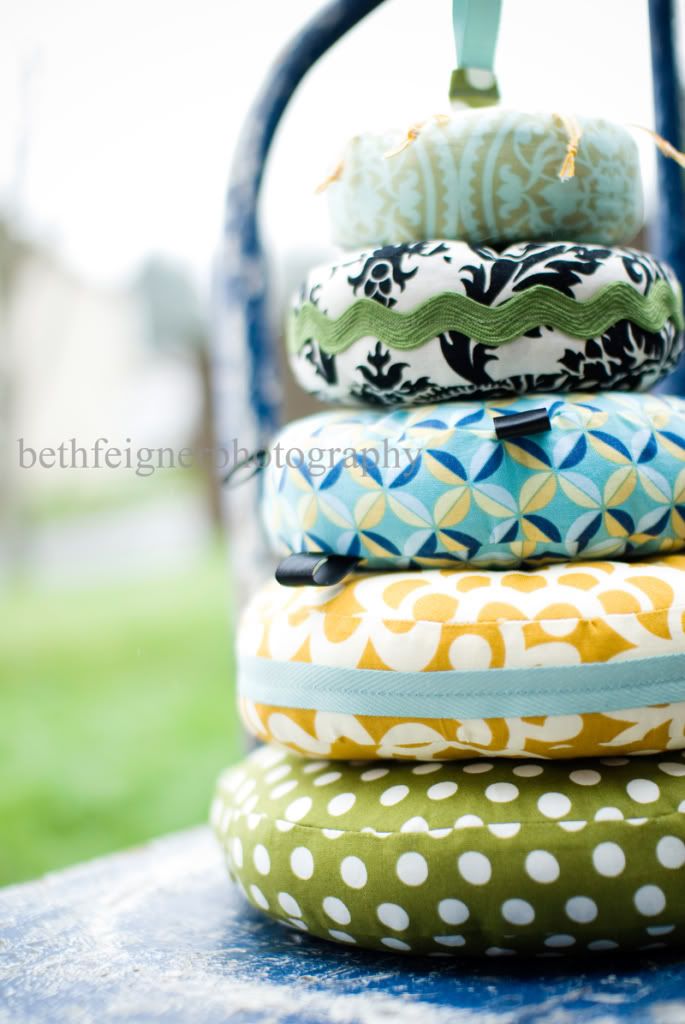 can i just say that i am a very excited auntie, and i am quite pleased that the baby will be born SO close! you know i can't wait to meet him!
i just love matt and jamie, and i am just soooo happy for them!