we celebrate eli's birthday by going out to breakfast on christmas eve  morning so eli gets his moment apart from the holiday festivities.  this year we met eric's family at elmers.  the food was yummy, and eli was perfectly happy with his chocolate chip pancakes:)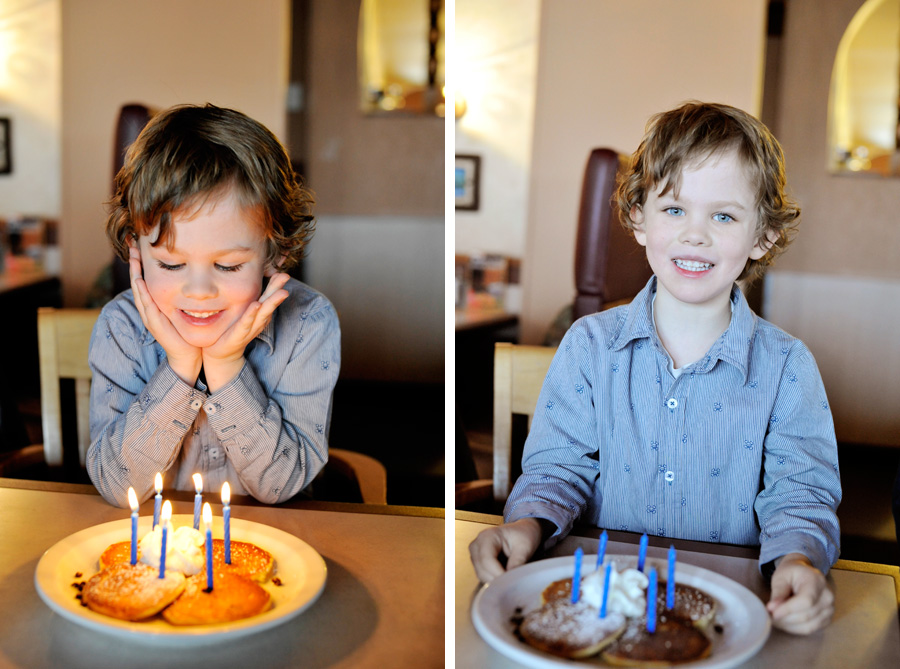 dylan giving his gift to eli.  don't you love his little handwriting on the bag?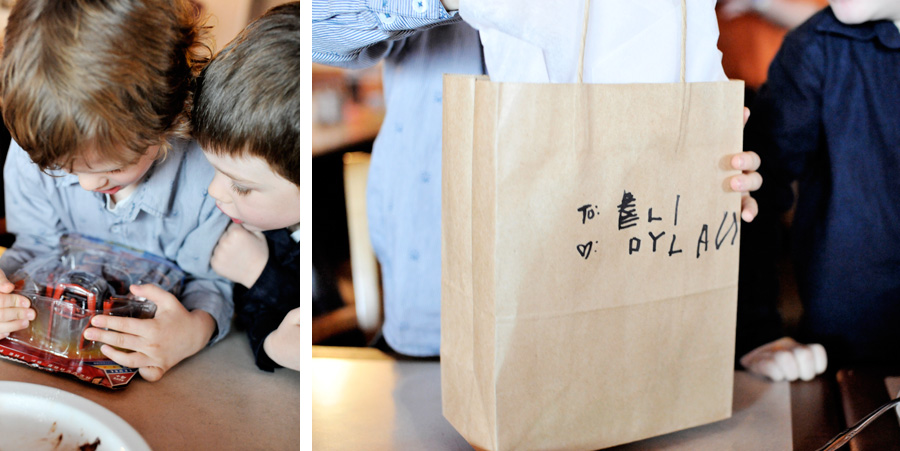 these are taken at eric's parents house after breakfast.  we got eli a microscope for his birthday.  he is SO incredibly excited about it!  he came out of the dining room announcing that he was a "mad scientist", so i had to take that picture of him and his aunt jamie:)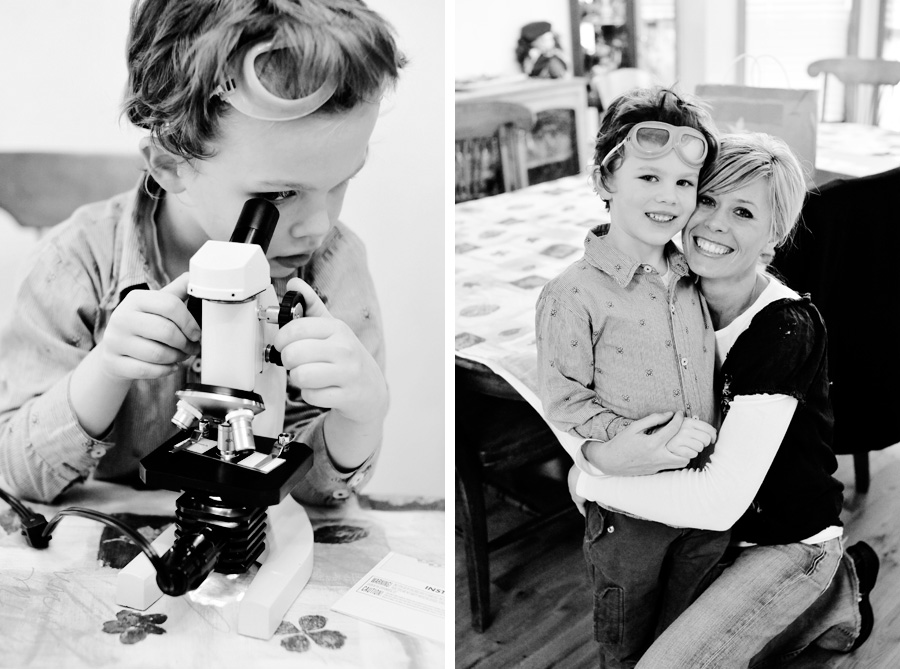 i love you mister eli!