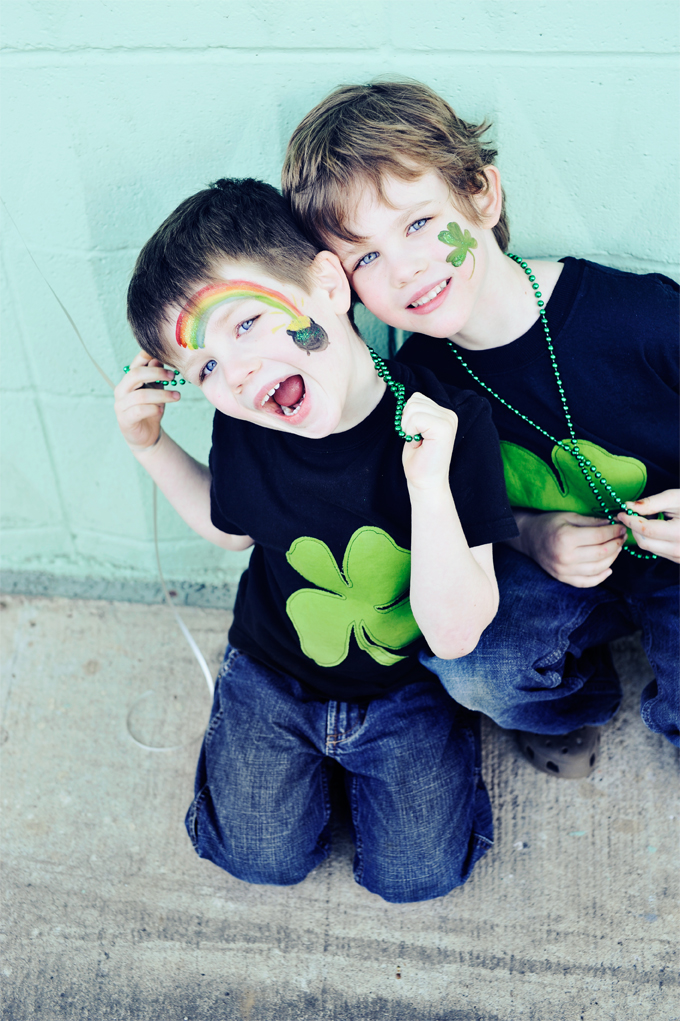 My little leprechauns!  we got to celebrate at O'brady's this afternoon with green ice cream, face painting and balloons…it was a nice distraction from the craziness that is our home right now. 
we sold our house, we have to be out in 9 days, and we are in escrow on a home just north of here on 5 acres.  that's right, i am a farm girl at heart:)  i can hardly believe it, but eric and i have dreamed about this since we met 10 years ago.  a place where we can raise our children and they will have room to run!  i think 5 acres qualifies…it is a beautiful piece of property that has been cleared with the exception of old trees running the back of the land along a creek.  our boys will be in heaven!  and i can't help but dream of the pictures i can take…
this is what is keeping me going…our home is in complete disarray, and the next 40 days in escrow are going to be quite interesting:)  but the future is looking very bright for our little family…
i have some beautiful sessions from the last couple of months that i need to share, so check back for those.