since i have stopped in here.  if anyone reads this anymore, this is for you;)
we have been lucky to have lots of beautiful snow this week, and today i decided to pick up my camera and get some pictures of the boys playing in it before it's gone.  i haven't been motivated to take pictures in some time.  it's actually been an entire month since i have even touched my camera!  crazy!  the snow created a perfect backdrop for me to jump back on the wagon.  here are some shots of my beautiful crazy boys: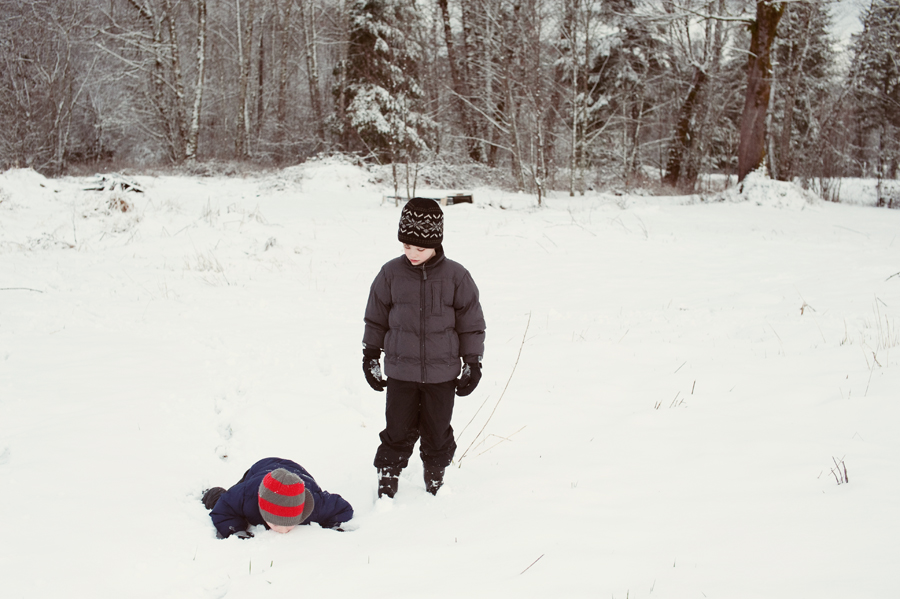 dylan decided he was a puppy.  and he commited to it.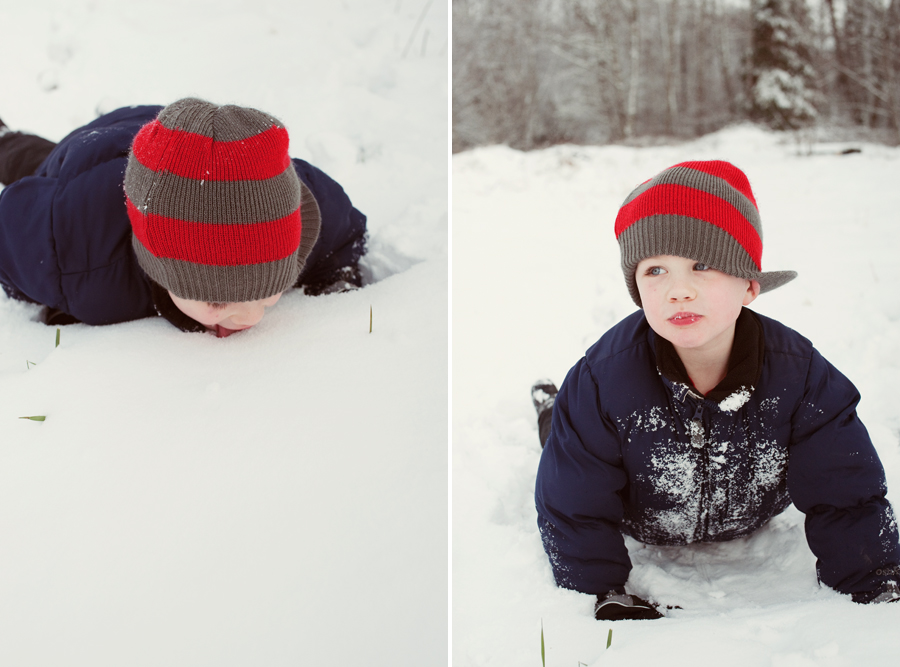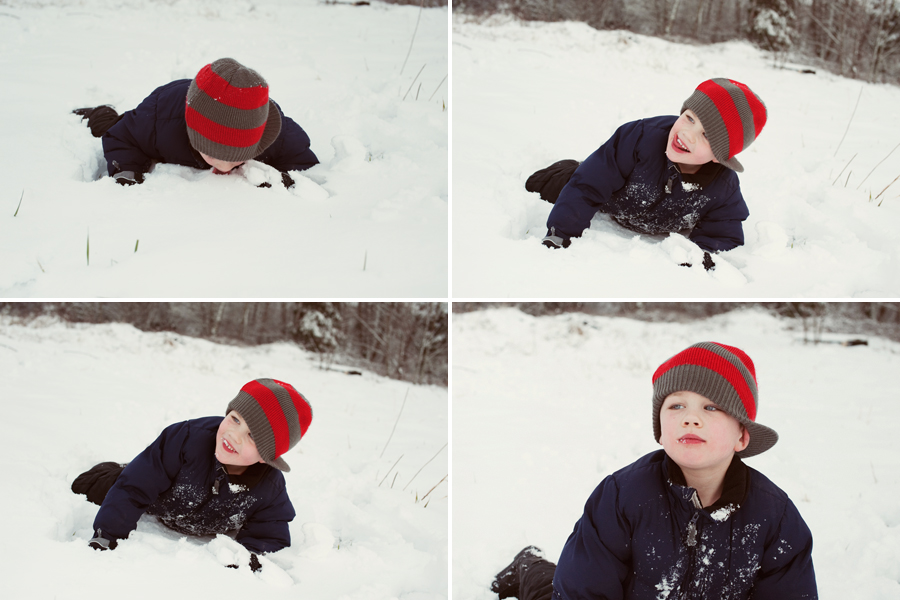 i'm not sure i can put into words how in love with these boys i am.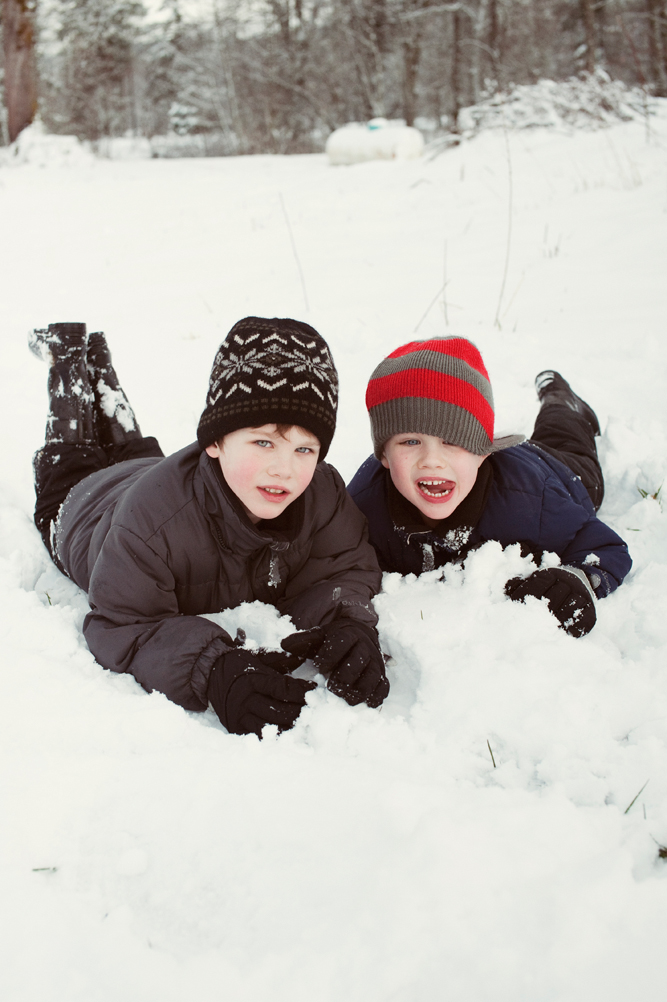 dylan…always the entertainment, and eli always the encourager ;)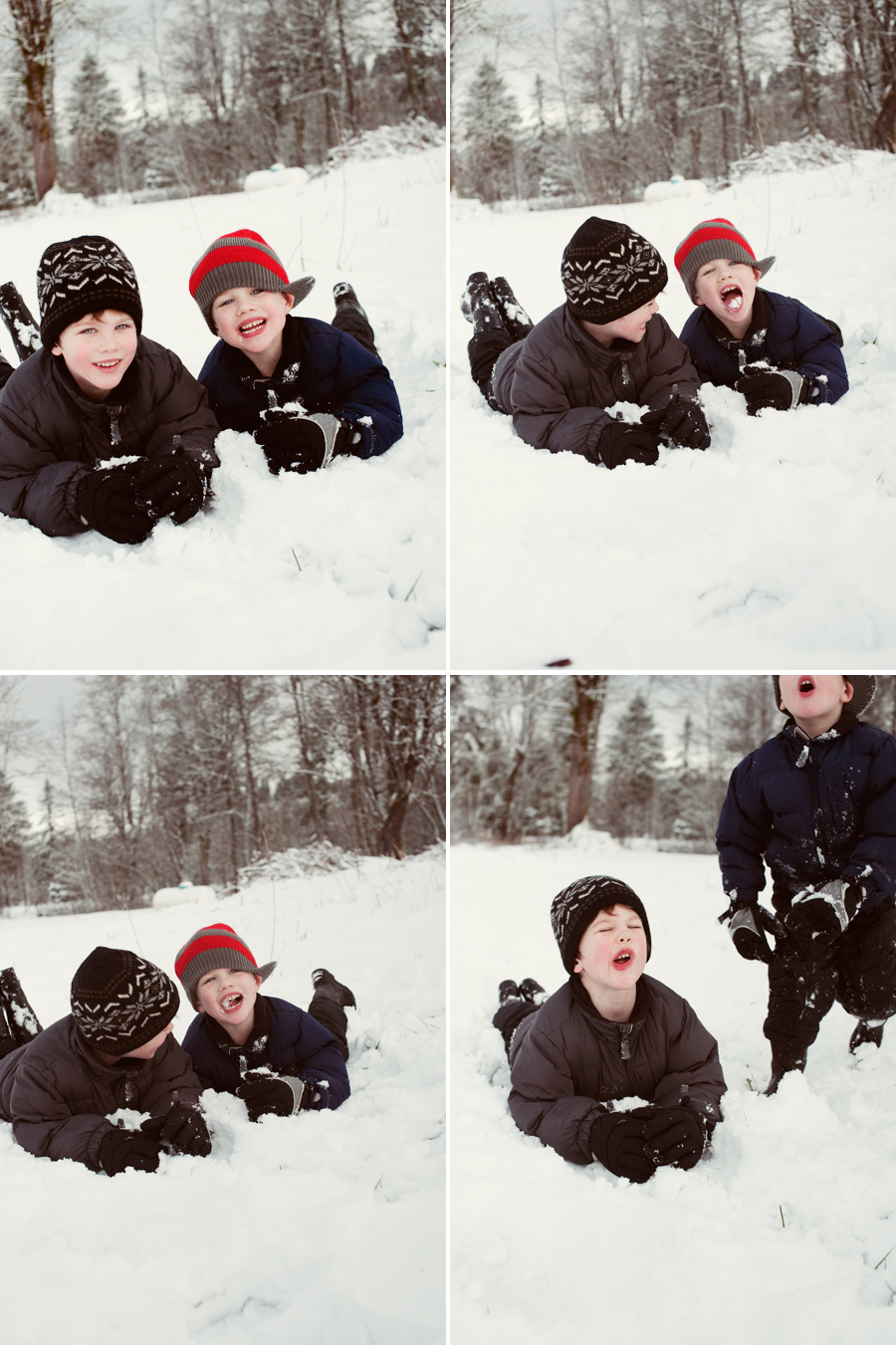 not sure what was happening in that picture up above.  but it might just be my favorite of the bunch…silly boys!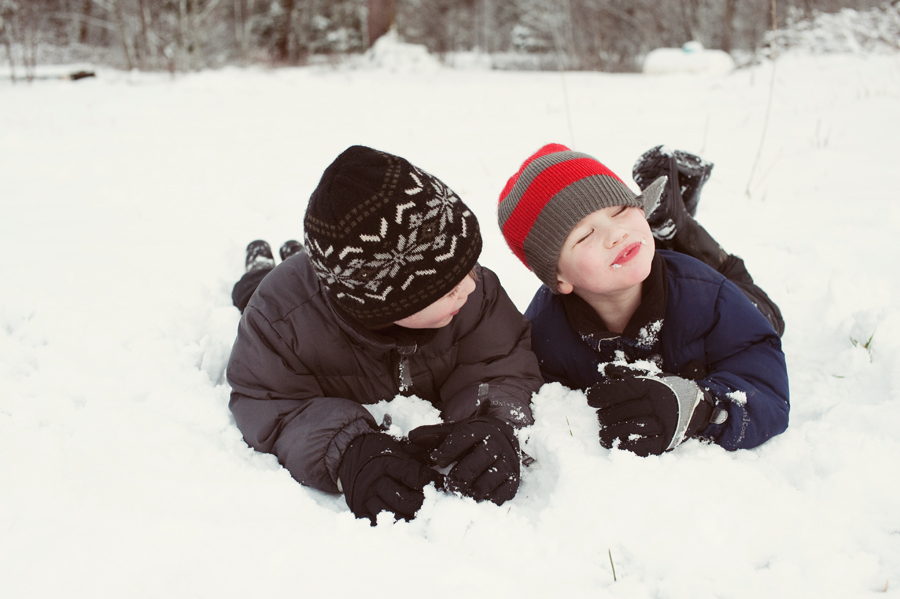 i'm so excited to say that we'll be adding another little love to the bunch in august.  lots of daydreaming happening over here at about the possibilities of what's to come; boy? girl? blue eyes? green eyes? curly hair? straight?  the boys are having fun being a part of the whole process…dylan got to be at the first ultra sound (although he couldn't understand how that was really a baby ;) and they have both been able to hear the heartbeat.  i so enjoy fridays when we sit down and talk about how big the baby is (usually in relation to a food) and it's development in that particular week.  on march 21st we will all get to be at the ultra sound where we will find out whether this little peanut is a boy or a girl.  dylan thinks it has to be a girl "cause he has too many boys on his team already".  of course either way we are completely thrilled!
my pregnancies with eli and dylan were really rough.  sick and vomiting daily of almost the entire pregnancy!  zofran was my best friend.  this time couldn't be more opposite!  other than nausea all day from about week 7 to week 13, and a few times of actually getting sick i am feeling great!  and when i'm trying to go to sleep at night i'm already feeling this sweet little person turning somersaults in my belly;)
i've had some interesting cravings this time around…for the first month or so, i really wanted totinos pizza.  gross but oh so good!  and at like 10am, too!  the breakfast of champions… but was has really stuck around is caprese salad.  you know, tomatoes, whole milk mozzarella, fresh basil, with balsamic and olive oil…my mouth is watering just thinking about it right now!  and candy.  i NEVER buy or eat candy.  my poor kids have been deprived of the sweets of childhood!  i haven't visited a candy isle in years, and literally haven't eaten a candy bar in about 10 years.  but now, it's one of the only things i want.  mostly sweet tarts.  something about them calms my tummy.  my boys are loving it though…my mother's guilt sets in as i sit and eat the sugary goodness and they look at me with those baby blues all sad and wanting.  they've probably had more candy in the last three months than they have their entire lives!  it won't hurt them, right?  we'll have to all go on a sugar detox once this baby arrives:)
so that's what's going on around here!  another exciting year for the feigner's! i hope i didn't bore ya'll, i just realized that i haven't written anything down, and this is as good a place as any:)  i'll do my best to be back sooner rather than later!