a new adventure
April 9, 2011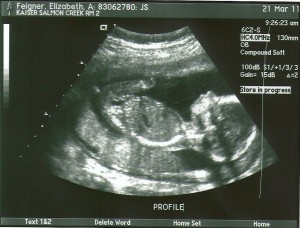 it's a girl!  we are all so thrilled!  we found out a couple of weeks ago, and on the way home form the ultrasound, i stopped at SISSY'S to gather supplies for these little shoes that i've been dying to make (and dying to have a reason to make;)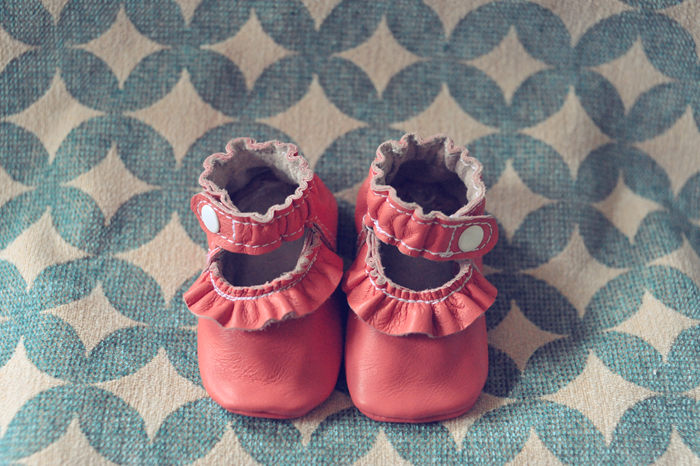 they turned out really cute, and i can't wait until i can put them on her little tootsies…
the room planning is full force!  sleeping at night is becoming more of a challenge as i dream and plan of all the things i need to do before mid-august.  this is where i am at with it all so far.  however i reserve the right to change my mind on anything and everything as things start to come together;)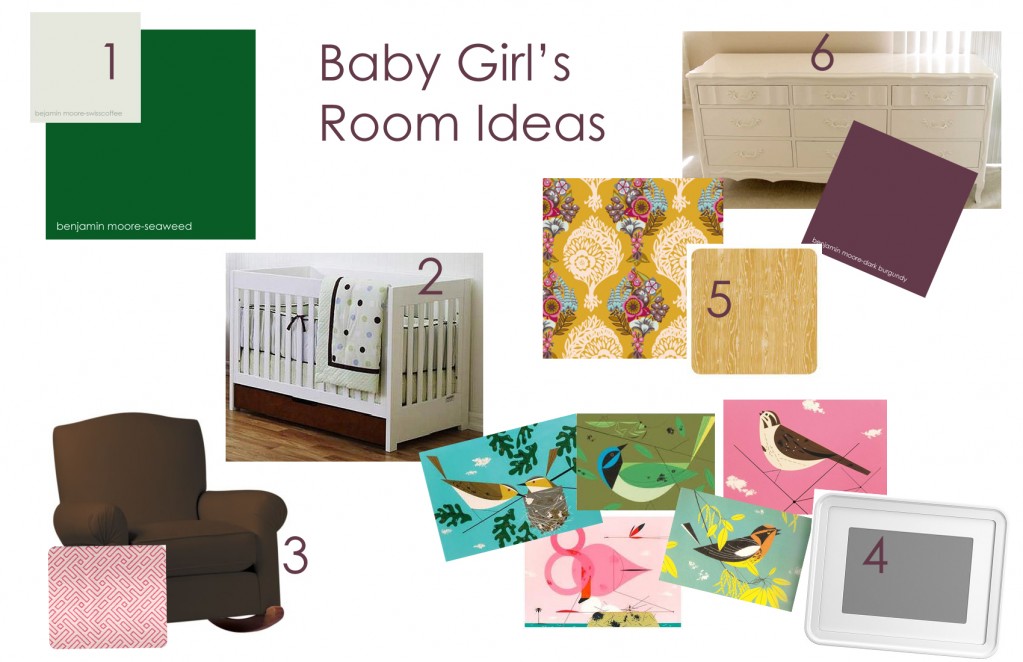 #1- top of the wall painted benjamin moore's swiss coffee
bottom of the walls painted benjamin moore's seaweed separated with a simple white chair rail.
#2 Baby Mod - ParkLane 3-in-1 Baby Convertible Crib- love the simplicity of this. and the storage at the bottom is a bonus! i wanted something she can grow with since this looks like it'll be our last baby.
#3 my sweet mom gave us a comfy overstuffed rocker similiar to this one. i want to slipcover it in something like this pink fretwork fabric.
#4 charley harper bird art. this is where it all began. i am in love with the colors and lines of his work. the book i ordered will be here this week, and i will make the final decisions on what prints to frame in these super awesome odby frames from ikea…since the walls are white, i may decide to paint out the frames, too:)
#5 the fabric. anna maria horner's golden velveteen will play a star part in the bedding for richness and texture. the other is joel dewberry's vintage yellow woodgrain. with LOTS of colorful scraps mixed in. i'll keep the rest of the bedding ideas for the reveal…it's going to be beautiful!
#6 i am on a hunt for a vintage dresser with similiar lines to this one for the changing table. i want it to be feminine and contrast with the modern crib. i plan to paint it this bold dark burgundy from benjamin moore.
i still need to come up with lighting, window coverings, and a side table for the rocker. but this is the start!! now i need to get to work:)
any ideas are welcome!  this is in the first planning stages.  i hope to begin the crib quilt this weekend.  i'll keep the details to myself in case i fail miserably…but if i succeed it will be unbelievable darling:)