almost 27 weeks baby!  this little girl is already giving me a run for my money:)  and yes, i know that i cut my head off in every photo, but my skin is off the hook with this pregnancy, and to be honest it does no good to cover it up, and it hurts too much anyway.  so ya'll are gonna have to deal with headless shots until something changes…;)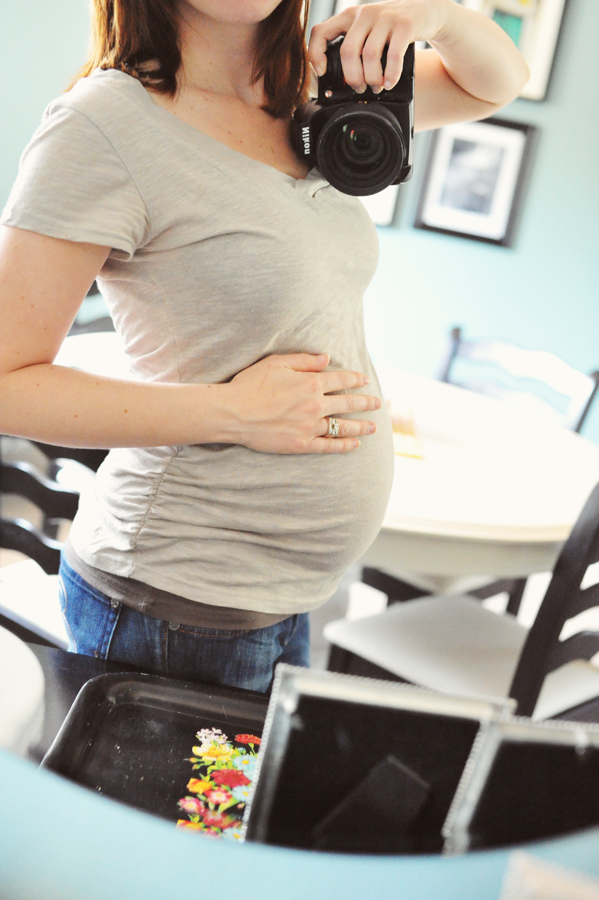 wouldn't you rather look at these perfect faces anyway?  i know i would.  eli lost his other top tooth at school last week.  he looks so different already!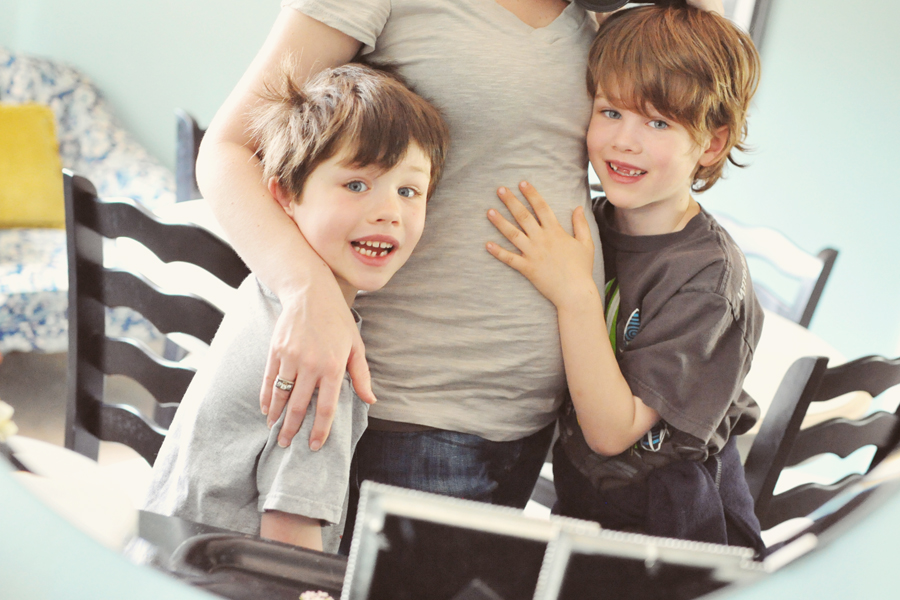 last night dylan finally pulled out his first tooth.  thank goodness, cause i couldn't handle it just hanging there any longer!  i love how proud he looks!  and of course he had to write the tooth fairy a little note….( please excuse the cell phone pics. mama was too tired to get the big camera out:)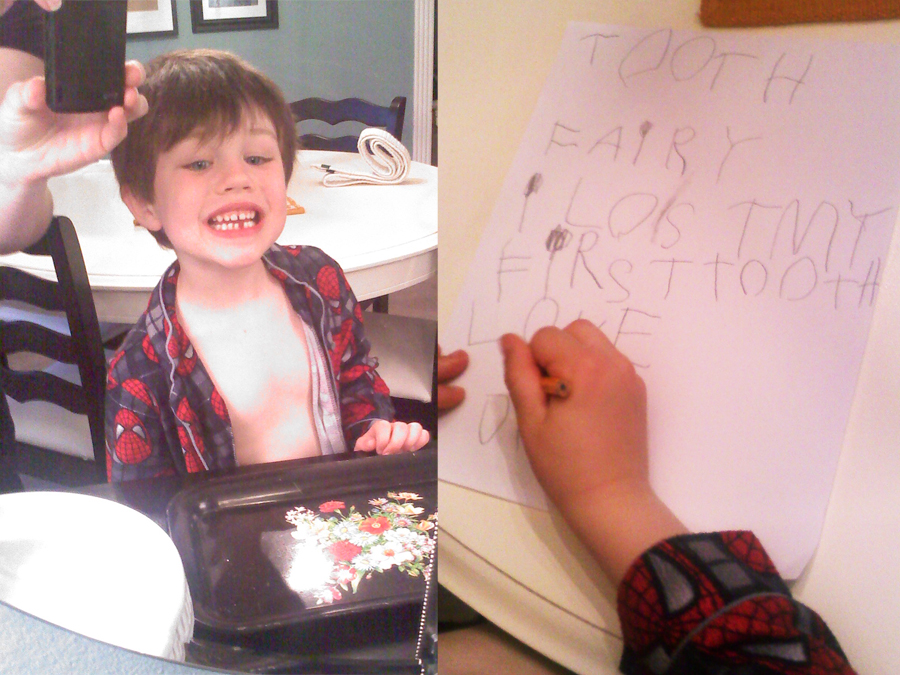 today was eventful.  dylan crashed REALLY bad on his bike on our gravel driveway and messed up his little knee and elbows pretty bad.  he even scraped up his precious face.  as i saw it happening, i ran to him, scooped him up and ran in the house.  he cried and begged for about a half hour for me not to clean it out.  it was heartbreaking!  his knee is the worst, but by the time we needed to leave for his game, he was pretty proud of his scrape on his face…such a boy!
while bored in the dugout he was messing with his other tooth, and pulled it out!  every time he batted, he would get on base and you would see him talking to either the base coach or the baseman showing them his face and his teeth.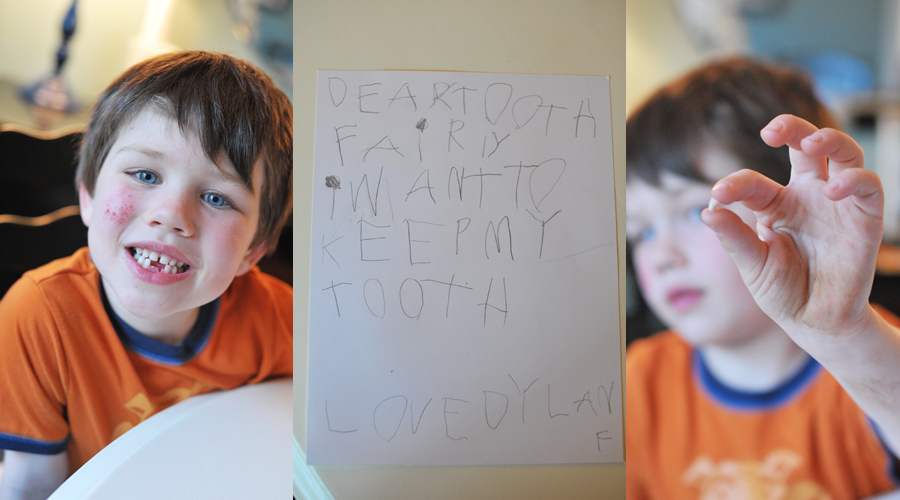 he made sure to write the tooth fairy another note…i love him.
i've been recovering the past couple of days from my trip with Aunt Tam to The International Quilt Market in Salt Lake City that we attended last weekend.  it was a SUPER successful trip, and i will be sharing more in the next few days.  be prepared for lots of beautiful images of fabric that we have to look forward to coming soon!