i picked up these mid-century bergere chairs at value village about a year ago for $22 for the pair.  i loved the original upholstery, but as the living room came together they looked more and more dingy.  the original feather cushions would not hold their shape either.  i actually hated it when anyone would sit in them because when they got up there would be a booty print left in the seat.  i was constantly fluffing them:)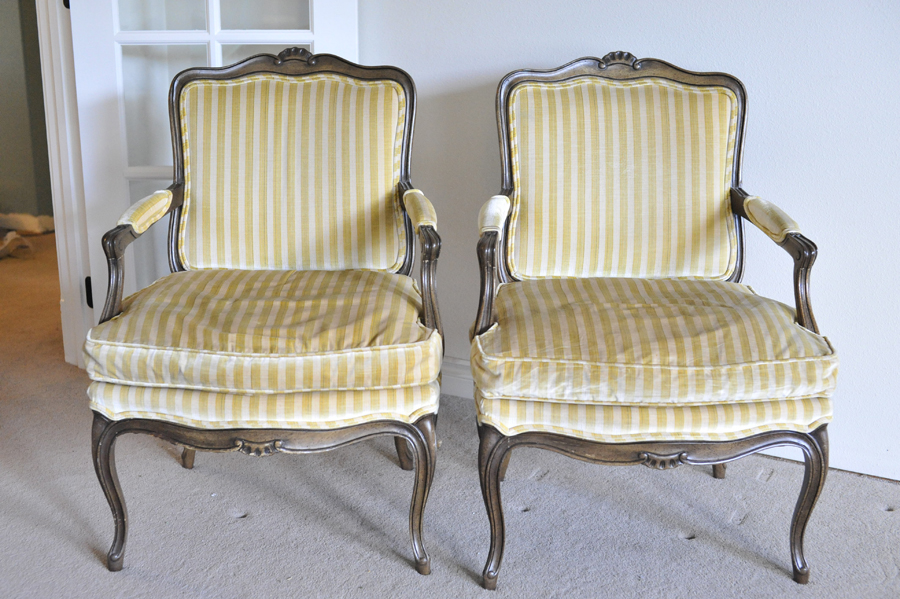 here is how they look now: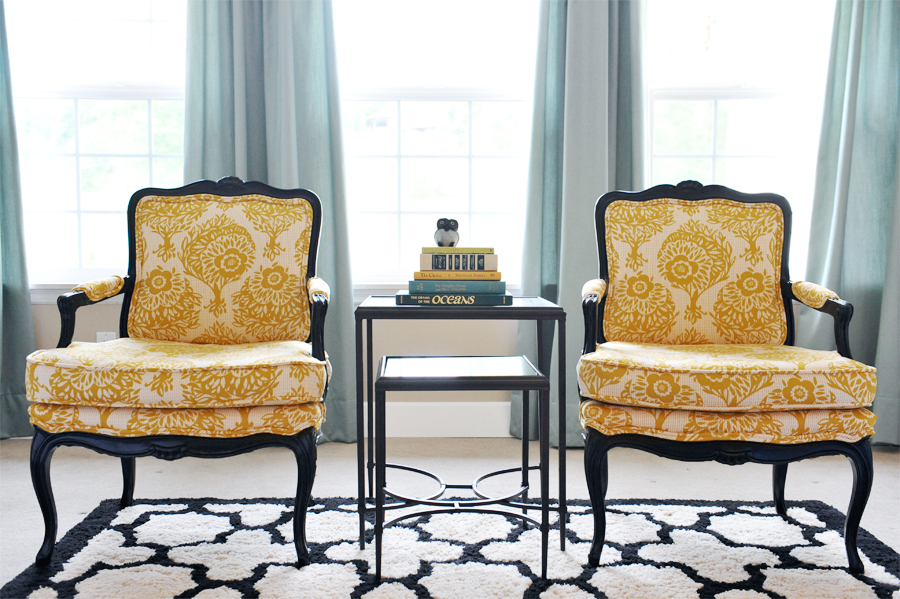 i fell in love with this fabric the minute i saw it.  knowing that i wanted to stick with the yellow from the original upholstery this was a perfect choice.  i primed a painted the frames black after i pulled all of the old fabric off and got started on putting them back together.  it took me a long time, because i just worked on them when i had time here and there.  it was fun figuring out how to do it, and if i wasn't sure how to something i would google it and would inevitably come up with several tutorials and videos telling me how to move forward.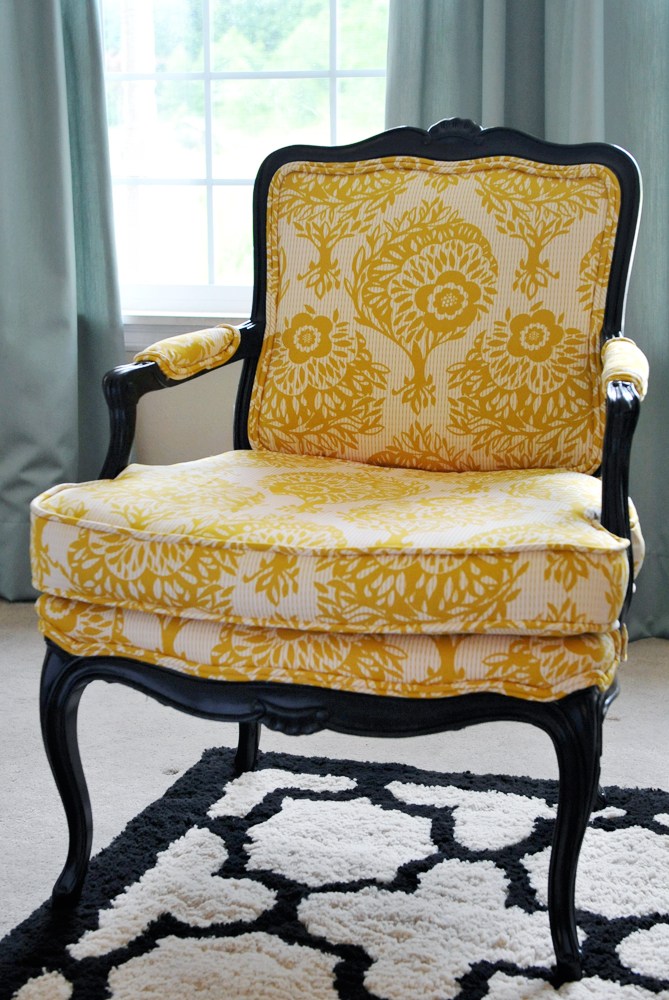 i took the cushions into a local upholsterer and had him re-stuff them.  so glad i did!  he only charged me $25 per chair and considering what i paid for the chairs themselves, it was a no brainer:)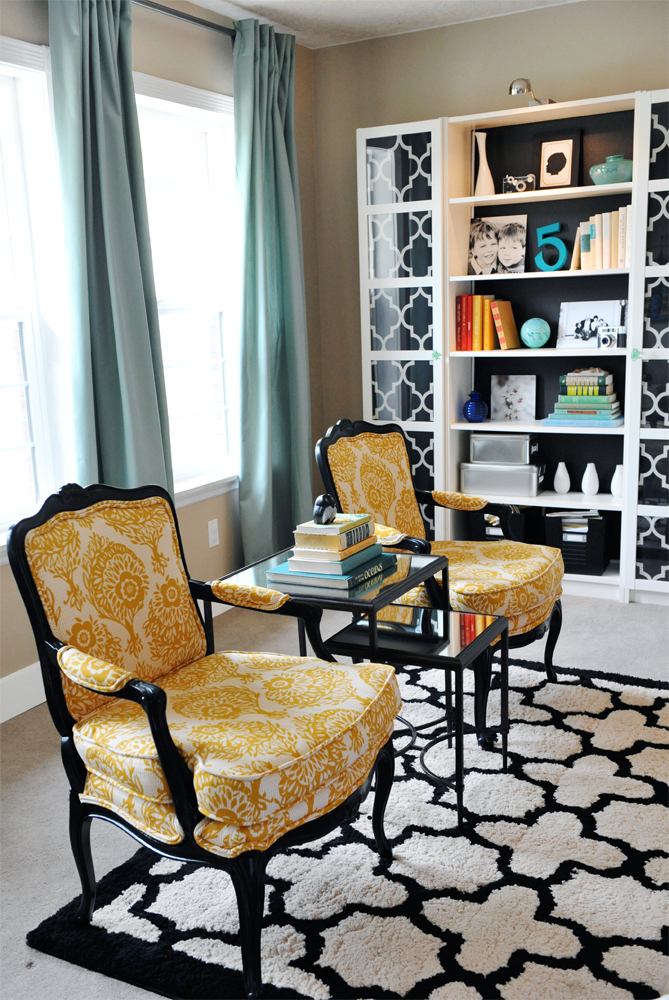 i'll try to get some photos today or tomorrow of the whole room.  and i was extremely blessed with a beautiful shower for baby girl over the weekend.  i will make sure and get some photos up soon of the celebration!