completed nursery and some other stuff;)
August 1, 2011
so here it is…i think my favorite part about it all is that when i look around, i can honestly say that almost everything in here was either thrifted, gifted, made, or repurposed.  i'll do my best to explain as i go…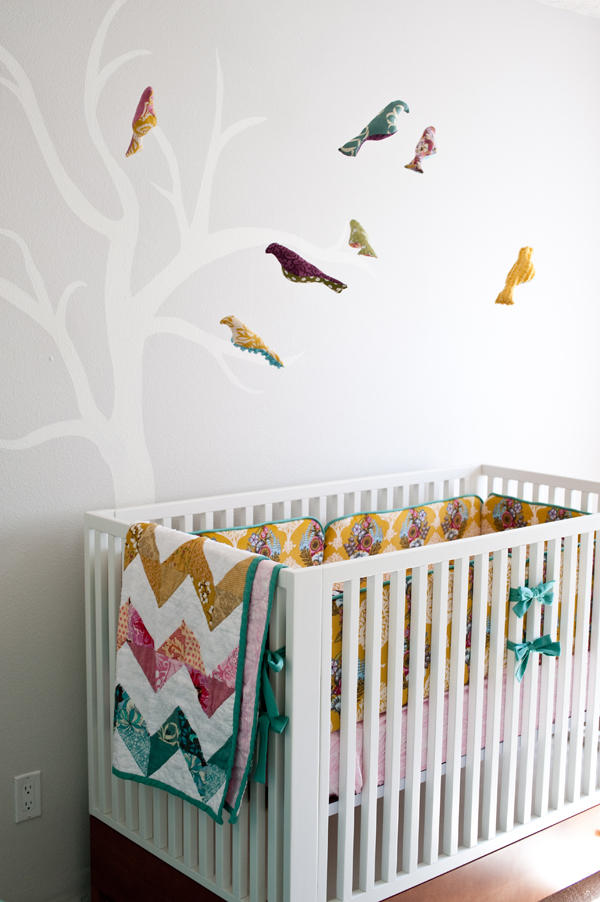 crib- gifted from mimi and papa:)
bumper, sheets, quilt, birds- made  by me, and a lot of fabrics used were some that i already had in my stash!
painted tree- done with a paint tester that i had on hand, and free handed.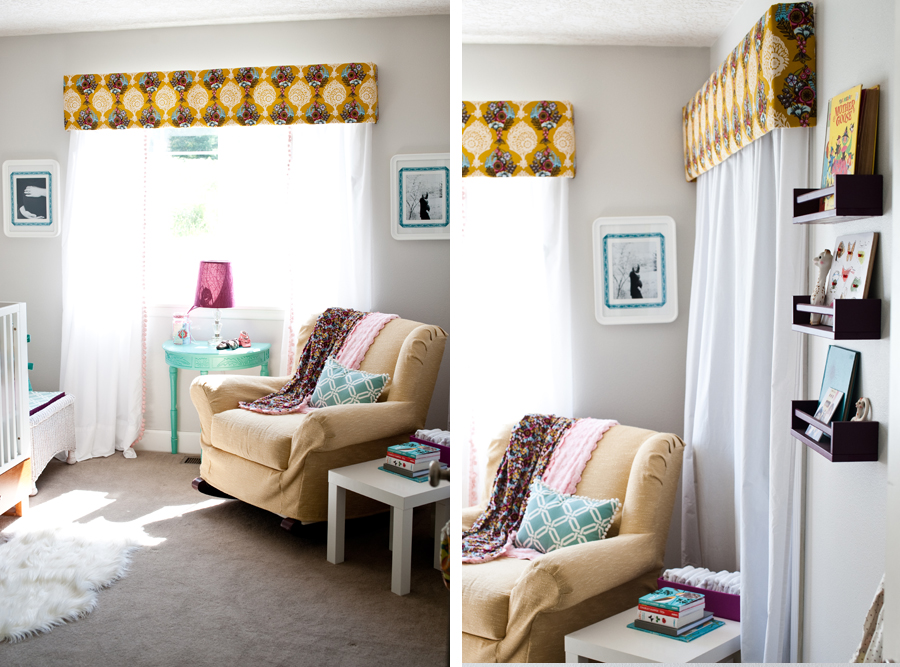 window and closet coverings- cornice made by me, and curtains are made from flat sheets and trimmed out with little pink balls:)
frames- purchased at ikea and i added teal lace hem tape to the mattes.  these belly pics will be replaced by pics of her once she's here:)
lamp- need a better picture of it, but it's a vintage 40's art deco glass lamp.  picked it up super cheap and re-wired it.  added a new lamp shade.
teal side table- purchased from my friend tamar and painted it teal to match the dresser.
chair-given to me by my sweet mom and i made a new slipcover for it with fabric i found at joann's on clearance for $3 a yard!  not bad for $18! i can't wait to spend time holding, rocking and nursing her in it!
ikea white lack nesting tables-  given to me by my friend joanne.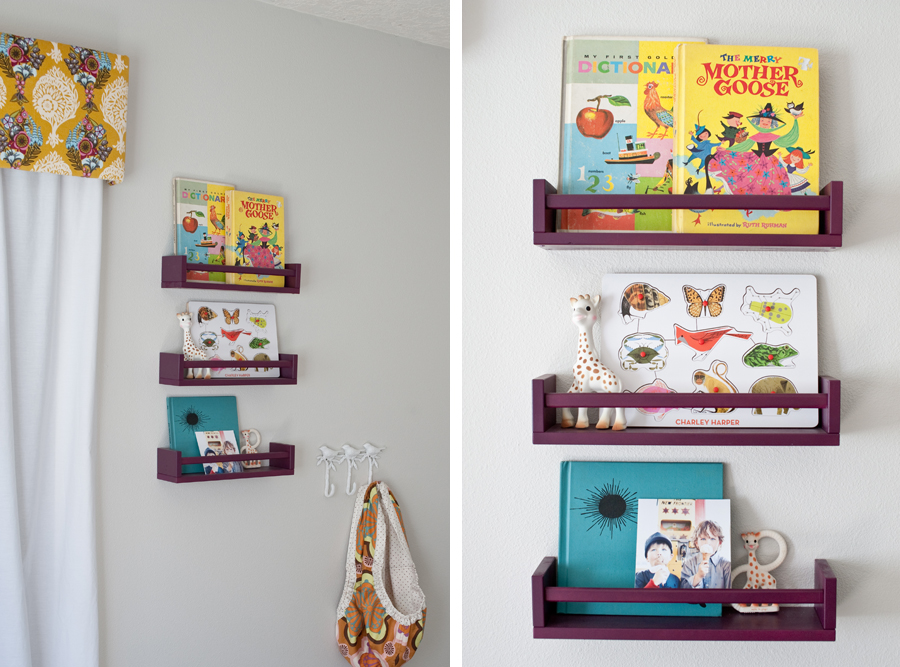 shelves- $1.99 spice racks from ikea spray painted to coordinate:)
vintage books- pulled from brothers room
picture of brothers and puzzle and sophie gifts:)
bird hooks-from joanns and spray painted white.
sling-made by me to carry my baby girl in:)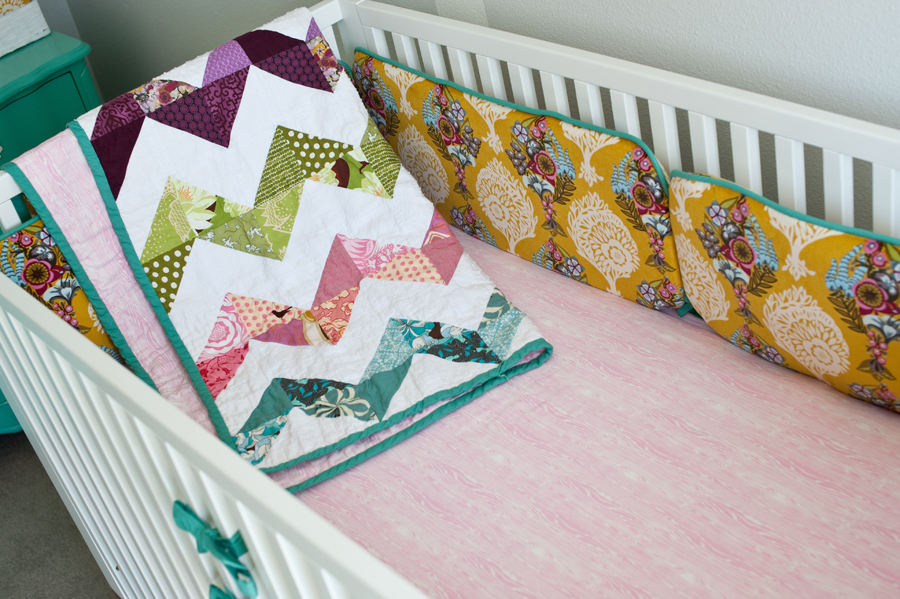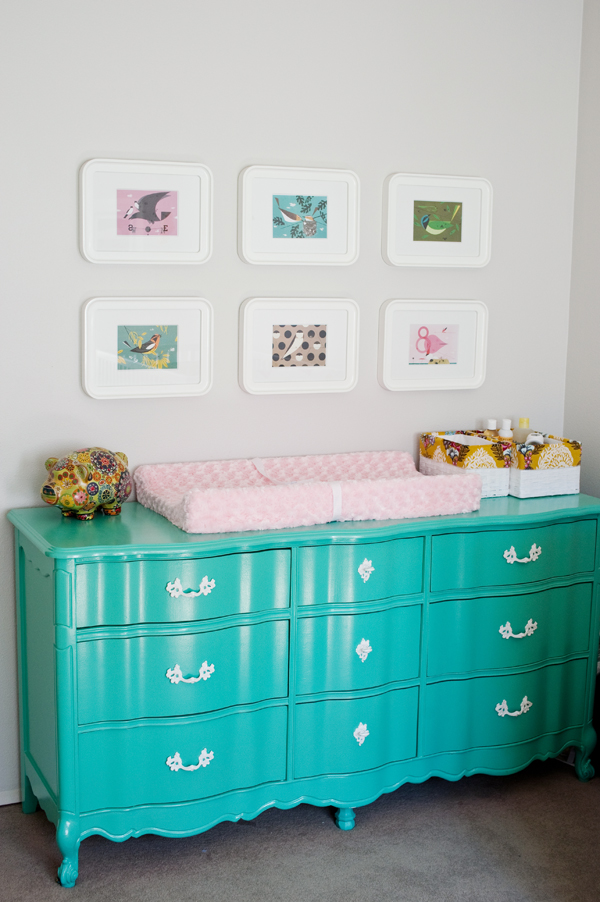 dresser- $80 find on craigslist.  painted it to match teal piping used on bumper and trim for quilt.  painted out original hardware white.
white frames- purchased from ikea and the prints were actually pulled from a book of birds by charley harper.  this is what started the whole room!!
white lined baskets- purchased at home goods and i made the liners out of scraps from the bumpers.
piggy bank- um this is my favorite part:)  gift from mimi:)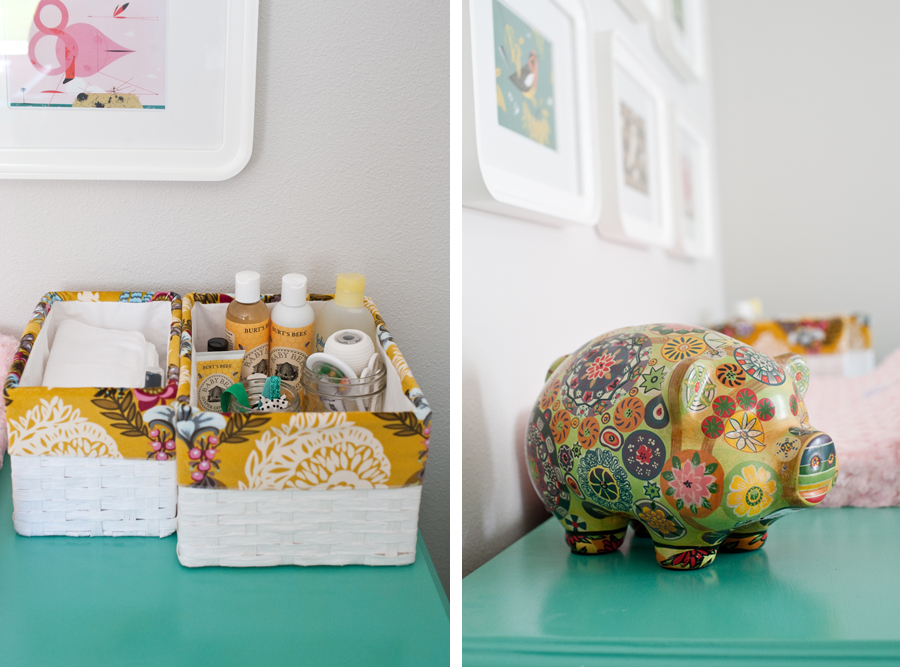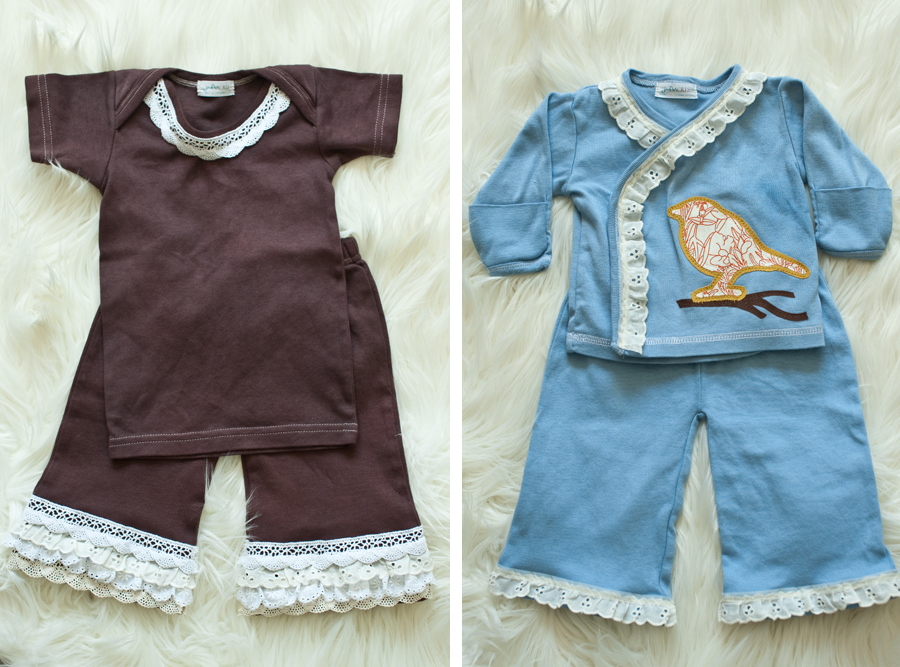 a couple of outfits i dyed and embellished for her before i put away all of my sewing the other day.  i can't wait to put her in them along with her little hairbows from louandlee!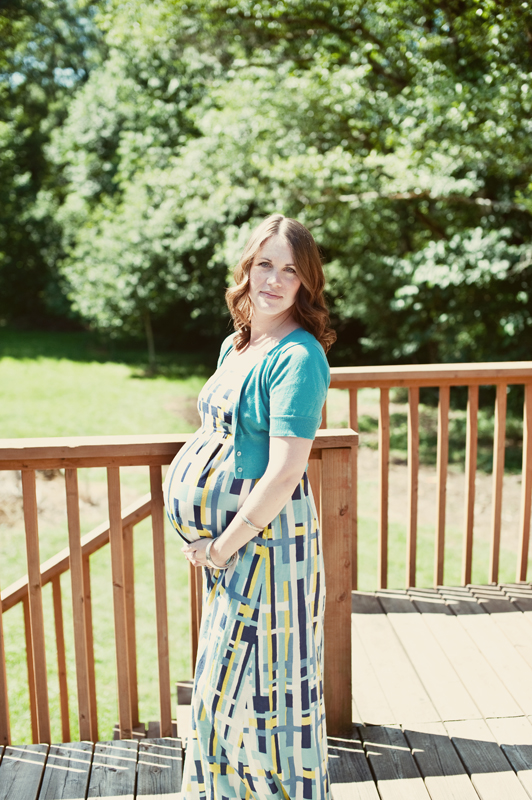 here i am at 37 weeks!  funny how i feel so incredibly HUGE and then i look at this and realize i'm pretty small this time around.  hopefully that will translate to a petite baby  :)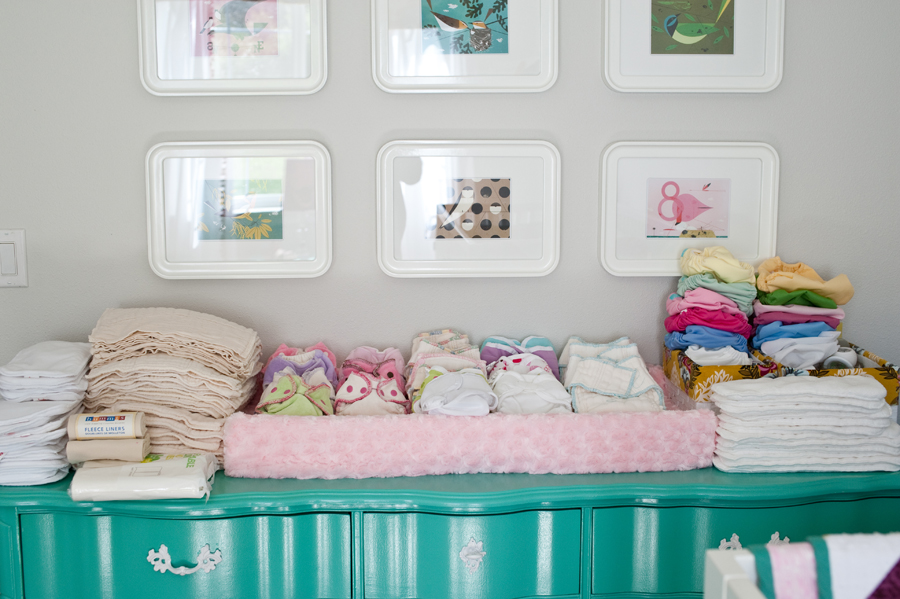 and clearly i've been having way too much fun gathering baby girls diaper stash :)
the countdown has begun…